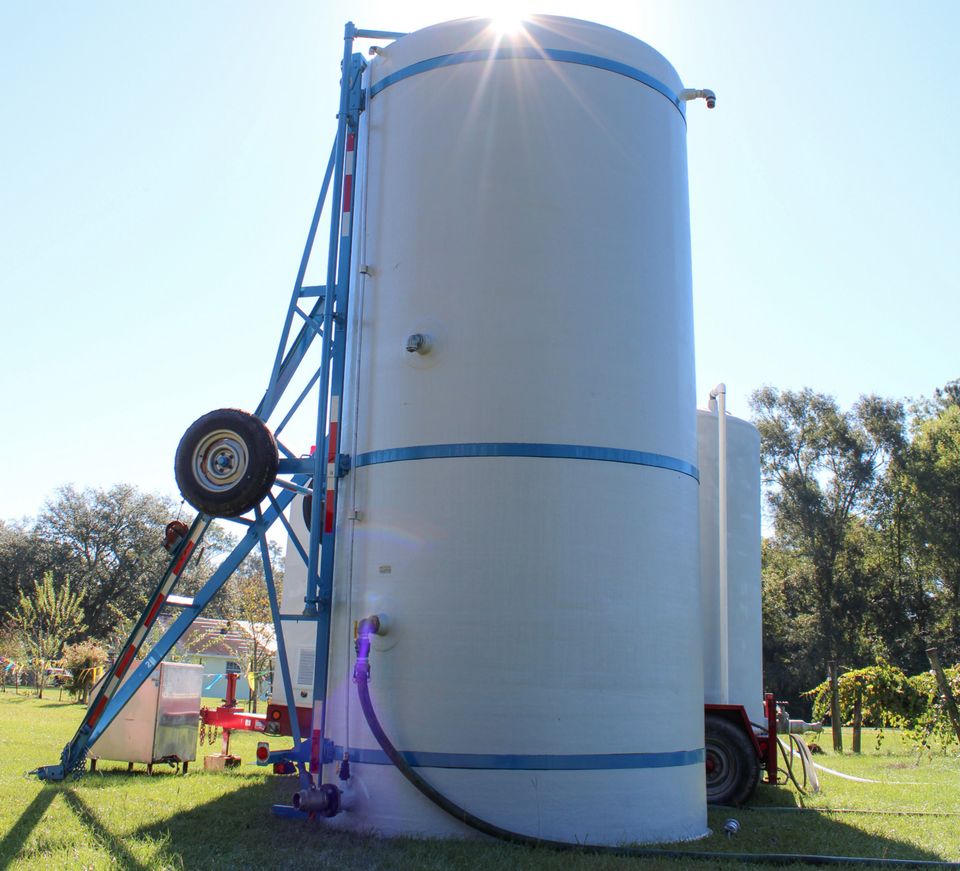 Location Water Systems, LLC provides a 5,500 gallon upright fiberglass cone bottom water tanks to increase water purification system capacity when requested by the customer or when used in conjunction with the reverse osmosis treatment system.

The additional capacity significantly reduces frequency of water fas-line pumping cycles. Water purification systems capacity is increased to 8,000 gallons.

Unit costs are based on a daily rate charge.