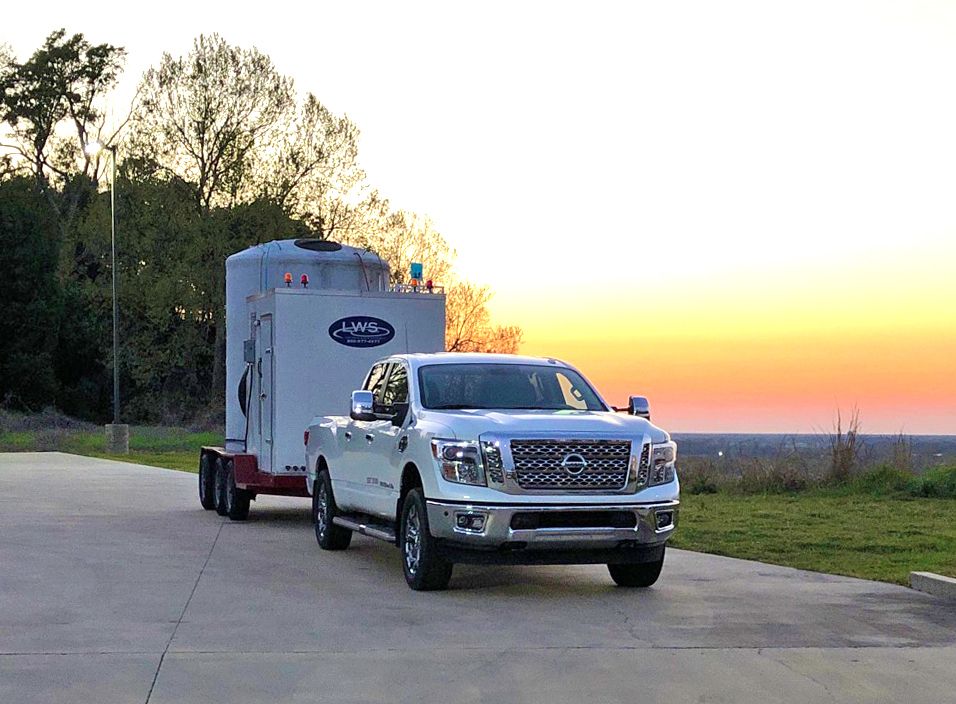 CHOOSE LOCATION WATER SYSTEMS FOR A REWARDING CAREER!
Location Water Systems, LLC is headquartered in Moselle, MS with service locations throughout Texas, Louisiana, and Mississippi. We have been providing water treatment and wastewater treatment services to the Oil & Gas industry since 2001. The owner of this company brings 30 years of experience in the industry. The vision of the company is to provide quality water treatment using on location water resources for use by drilling operations personnel at a significant cost reduction and alternative to hauled water and waste water.

A top priority for Location Water Systems is to better the local community by providing jobs to local residents and forming partnerships with established local companies by using their services. Another primary goal is to provide a quality service that is mutually profitable to our company and our customers.

We are a firm believer that our employees are key to our success and take pride in recruiting and hiring the best talent available for this important component of our business. Our culture fosters a commitment to our customers and the local community, accomplishment, and team spirit contributes to the success of all our employees.
WHO WE ARE
Successful and Growing Company You Can Rely On
Dependable, Ethical and Fair
Core Values — Honesty, Integrity, & Respect
COUNT ON US
Value and Support Each and Every Employee
To Listen and Solve Problems
WHAT YOU CAN EXPECT
Predictable, Full Time, Permanent Work
Great Compensation and Benefits Package — Average $45K+ Yearly
GENERAL QUALIFICATIONS
Oilfield Experience Preferred but Not a Requirement

Water Treatment Systems Preferred but Not a Requirement

Be at Least 21 Years of Age with One Year Experience

Meet DOT Requirements — Physical and Drug Screen

Have an Acceptable Safe Driving Record

Be Friendly, Courteous, Responsible and Reliable
5 GREAT REASONS TO JOIN Location Water Systems
1)  MEANINGFUL AND SATISFYING EMPLOYMENT WITH A FUTURE AT LOCATION WATER SYSTEMS – TEAMWORK
Headquartered in Moselle, MS Location Water Systems, LLC is an oil & gas drilling operation service company providing on location water and waste water treatment with mobile trailer units. We hire more than a field service technician. We hire employees that have the desire to work with people, provide solutions, be creative and have the technical skill to learn our equipment. Our employees operate independently with minimal supervision and are expected to provide 24/7 customer service in maintaining equipment, making service/sales and developing long term customer relationships.

2)  WORKING FOR LOCATION WATER SYSTEMS, FLEXIBLE SCHEDULE – WORK IN YOUR LOCAL AREA AND AVERAGE $45K A YEAR!
Working for Location Water Systems offers you the ability work in home area with intermittent short duration travel requirements. Working schedule is flexible around drilling rig movements, routine maintenance and emergent service calls and is financially rewarding. We only hire good people and good people deserve respect. You'll be treated as a professional and it begins with our trust in your dedication and professionalism. Our excellent compensation and benefits package afford you the opportunity to take great care of your family.

3)  COMPENSATION AND BENEFITS PACKAGE
When you consider the total package – Location Water Systems has a rewarding compensation and benefits programs available. Your W-2 at year end is what counts, we hire the best and pay the best. A snap shot of our compensation and benefits package is as follows: medical benefits after 1 year, two weeks vacation after 1 year, company vehicle and an expense account.

4)  LOCATION WATER SYSTEMS – GROWTH
Location Water Systems is dedicated to building robust central service operations in major shale fields. Location Water Systems has approximately over 100 water purification, ice machine, waste water, and water tank mobile equipment units.

5)  WE CARE ABOUT OUR TEAM – SAFETY
Excellence in safety, health and environmental performance are priorities for Location Water Systems. We are committed to maintaining a superior safety, health and environmental program. We believe that our employees are the most important assets we have and our customers are the most important assets we service.
 
Contact Us For

Employment Opportunities
Give us a call or send us a message using the form below.